Best Price Spin Flash Dryers Manufacturers
Every manufacturer of agricultural, the chemical or mineral feeds know the importance of having a good spin flash dryer. It is one of the tools that have the biggest impact on the final product. In the manufacturing process, moisture is a bad agent. It spoils a lot of things and therefore needs to be gotten rid of. A good spin flash dryer will do that effectively.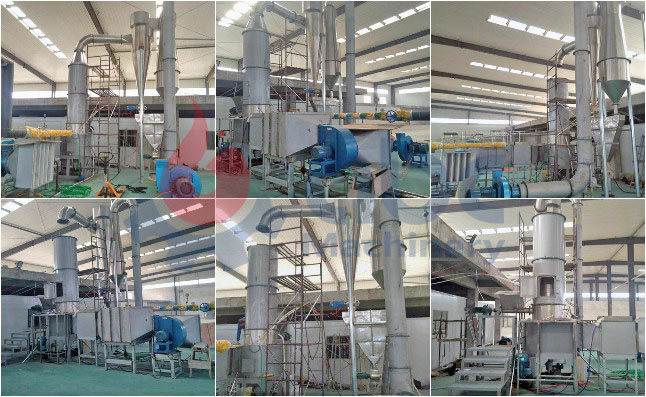 Your best price spin flash dryer manufacturer
Each and every industry has experts who know how to utilize the machine and get the best out of it. The biggest problem is usually buying it. Knowing how to use an equipment doesn't necessarily translate to knowing how to acquire one. For the sake of your budget, you have to find a cheap option that will not affect your business's capital and leave you in debts. You have to dig in deep and discover low-cost, best price spin flash dryer manufacturers who do not compromise on quality.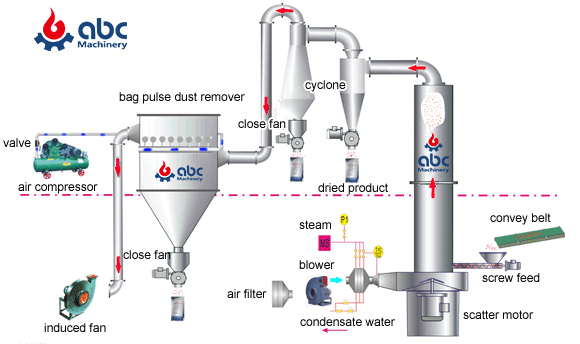 Our spin flash dryer is an ideal equipment for dealing with dispersible filter cake and sticky paste materials. After years of practice, many models have been developed and a series of products have been developed. According to different materials in series with other drying equipment, the application scope of the equipment has been increased. At present, spin flash dryer has been widely used in industrial production of dyes, pesticides and organic chemicals and inorganic chemicals.
We provide best price spin flash dryer, in the digestion and absorption of foreign advanced equipment and technology, on the basis of development used to dry paste viscosity, filter cake and, new type of drying equipment of thermal sensitive material. Our company has an experimental prototype, which can perform various materials drying experiments for users, provide data and assist the selection.
Industry application of spin flash dryer
Organics: atrazine (pesticides), lauric acid separation, benzoic acid, sodium oxalate, cellulose acetate, etc
Ceramics: kaolin, silica, clay, etc
Industrial waste: mud, manganese slag, pond aldehydes, etc
Food: soy protein, gelation starch, wine trough, wheat sugar, wheat starch, etc
Organic chemicals: melamine, triphenylacetate tin, benzoic acid, methyl cellulose, bromine, DSJ acid, etc
Inorganic: borax, calcium carbonate, hydroxide, copper sulfate, ferric oxide, barium carbonate, all kinds of heavy metal salt, synthetic cryolite, manganese carbonate, magnesium carbonate, sodium sulfate, calcium hydrogen phosphate, alumina, iron oxide red, aluminum hydroxide, sodium acetate, silica, bentonite, etc