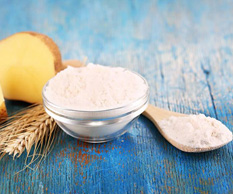 Wheat starch
Extracting starch from the wheat. Taking the wheat flour as the raw material to knead them into paste, then adding water to wash, the milky liquid being washed out is starch milk. After the purification and drying, the protein content is about 75-85%. That is mainly used in the food industry as thickener, gelatinizer, binder and starch sugar.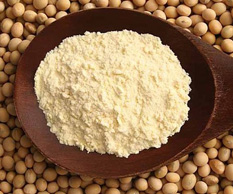 Soy Protein
It means the protein that the soybean contains, the content is above 38%, which is 4-5 times of the cereal. Soy protein is a kind of vegetable protein. The amino acid composition of the soy protein is similar with the milk protein, so it can go into the flash tank after the sterilization. The feeding temperature is 120-130℃, while the discharging temperature is 70-75℃.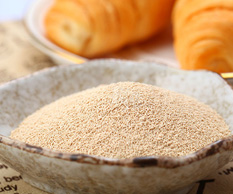 Yeast
The fresh yeast is also called concentrated yeast or compressed yeast, the moisture content is usually about 70%. The yeast particle moisture content of the yeast being dried by the flash drier is 8-10%, under the temperature of 20℃, the yeast can be stored 2 years.