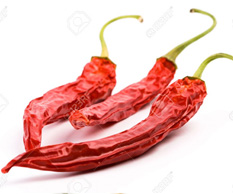 Chili
It adopts special hot circulation type, the temperature is automatically controlled, the hot air is uniform, which not only saves the energy but also improves the drying efficiency. It prevents the chili from changing color during the drying process and it is easier to clean the equipment.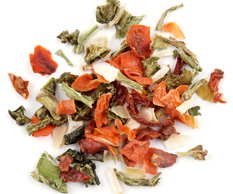 Dehydrated vegetables
The equipment drying area, wind pressure, blast capacity, drying temperature and mesh belt speed can be adjusted which is to adapt to the vegetable feature and the quality requirements. It is widely used to dry each kind of regional and seasonal vegetables and the fruits, such as garlic slice, pumpkin, konjak, white radish, Chinese yam and bamboo shoots, etc.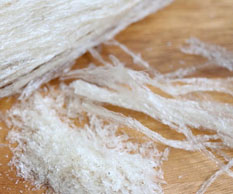 Carrageenan
The whole production line is totally enclosed type (for the materials). It is composed of swinging fabric segment, drying segment, materials discharging segment. The function of swinging fabric segment is to make the seaweed spread on the screen evenly and be sent to the drying segment at a constant speed. After the 80℃, 90℃ and 120℃ of hot air drying segments, the seaweed is discharged from the materials discharging segment.